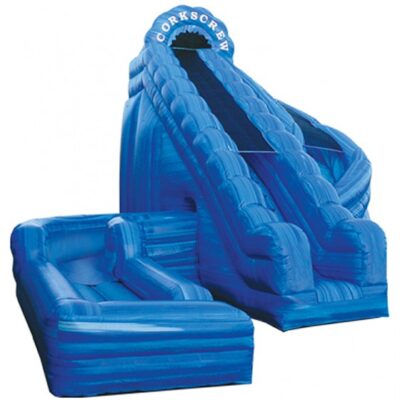 Water Slide Corkscrew
$395.00
Prices starting at $395 (4 hours Saturday)
The corkscrew is not your ordinary Water Slide! Your adventure begins by climbing up 17 steps to the top of the 22' Slide. Take a seat, catch your breath and prepare for the ride of your life. Push off onto the incredibly long 44' sliding lane as it propels you through a 180 degree right turn before screaming into the tunnel and through another 90 degree left turn, before splashing into the pool.
These prices are for a single unit, but Water Slides usually come as part of a package. Please call us at 368-5867 to let our big event specialists get started!
Specifications:
Size: 24'W x 28'L x 22'H
Ages: 3+
Occupancy: 6